How often do you come across a hotel that perfectly fits its description? Not quite often, right? You might be tempted to dismiss this hotel quickly. Especially, since it is called Best Western Kisumu Hotel. Well, you'll be pleased to know that I stayed at the Hotel. True to its word, the best Western Kisumu hotel deserves all its bragging rights!
Nestled away from the bustling Kisumu city, stands the Best Western Hotel. It is located minutes away from the Lake Basin Mall which leads to the biggest shopping center in the city. Consequently, it is in close proximity to the city. In addition, the hotel benefits from the lush breathtaking views of the countryside. This rare mix makes it a great location both for local and international travelers.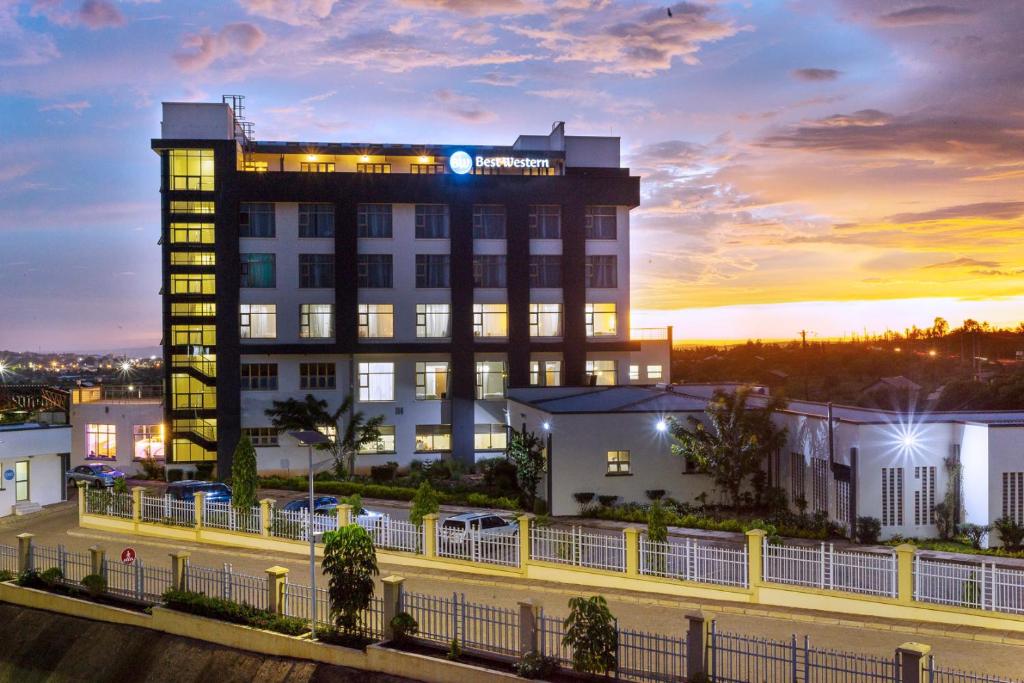 How to Get There
The hotel sits imposingly at the heart of Kisumu city, along the Kisumu-Kakamega Road. Even as you approach the hotel from the outside it takes on an air of itself. I flew in from Nairobi with the afternoon flight with Jambojet.
What makes the make the Best Western Hotel the best, you ask? The hotel has truly mastered the delicate balance of modern and contemporary. Consequently, it has a luxurious character that is hard to find. If you are looking for simple yet esteemed luxury, then I have the answer for you. And did I mention its proximity to the city?
If you are planning a trip to Kisumu either for business or leisure, buckle up! Let me guide you to your best option.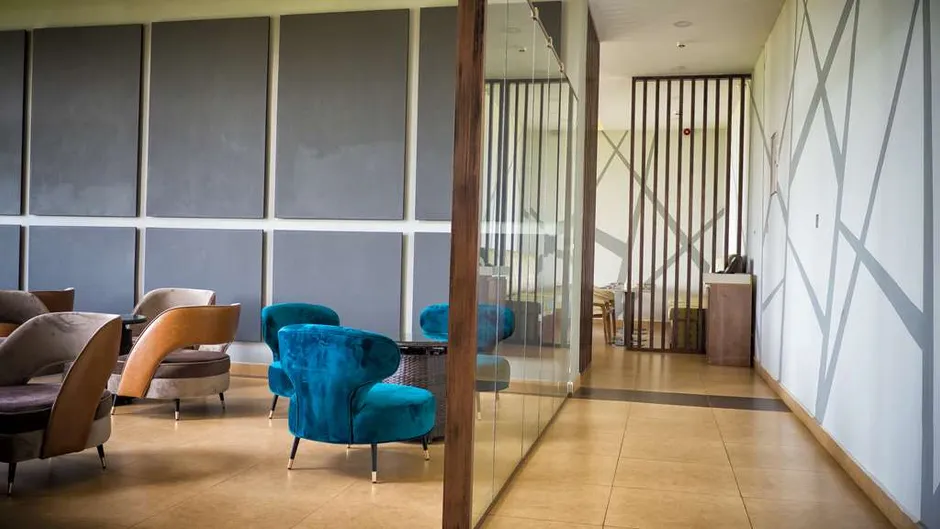 The Lobby Lounge
Step into the Contemporary Luxury
What is the highlight of your stay when you are traveling whether for work or vacation? That would definitely be the quality of your space. Welcome to the Best Western hotel. Here they have set the scene for your ultimate comfort and luxury.
Step into a thoughtfully created space that envelopes you in a cloud of peace and calm with its outstanding lavish ambiance. The expertly crafted wood decor, marble accents, thoughtful furnishings, and bespoke lighting fixtures all come together to exude a calming luxurious effect.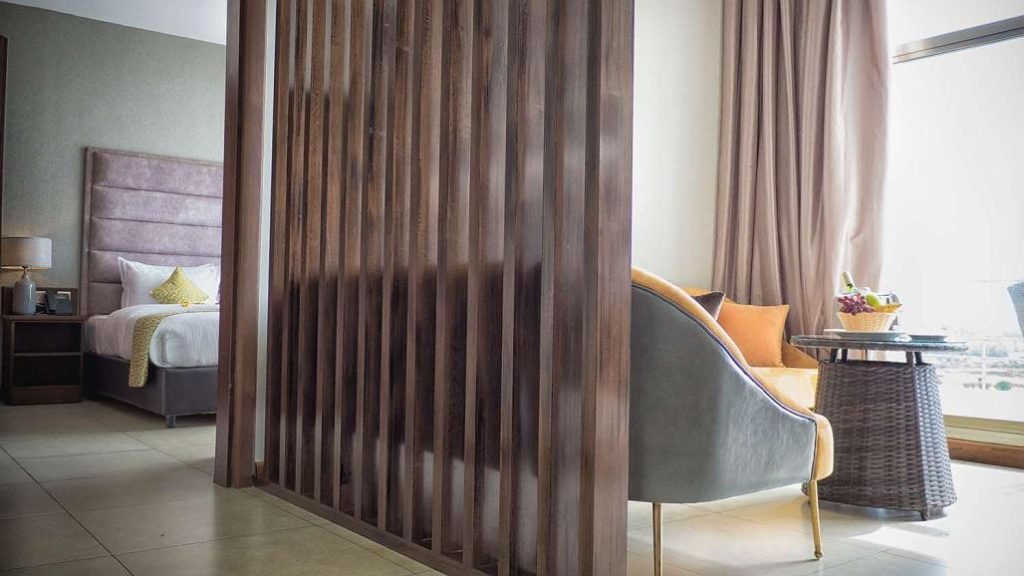 I like that all the spaces have just enough for functionality. In other words, they have provided all that you need for your comfort. Therefore, the spaces are not overwhelming. and welcome you to step back and relax.
Top-Notch Accommodation
The hotel has a total of 44 rooms. True to the character of the Best Western Hotel, the rooms embody everything you imagine for the perfect getaway. Picture-perfect and cozy! The superbly upholstered headboard is the star of the show perfectly complementing the muted wall paints.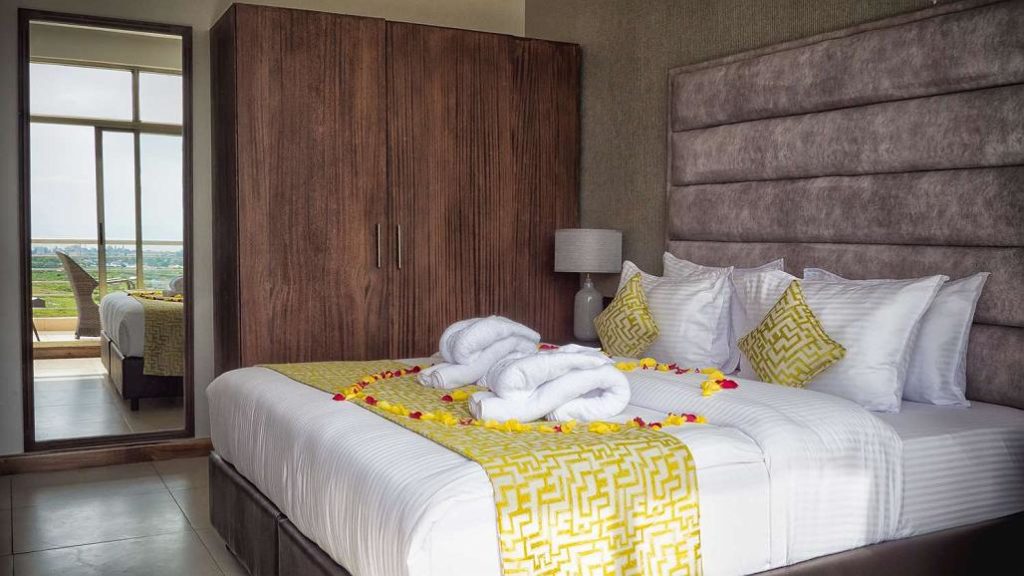 The King Bed Deluxe Room
When it comes to accommodation, you have up to 4 Room options to choose from. The Standard Room with either 1 king bed or 2 single beds, the deluxe room, and the deluxe room suites. The Deluxe Room is great for solo travelers. O the other hand, If you are traveling in groups or with a family you can choose the double-bed room.
The Double Bed Standard Room
Each room offers a TV set, free wireless high-speed Internet access, air-conditioning, an ironing board available upon request, and a coffee maker. What's more? Guests get to enjoy complimentary breakfast each morning. Are you sold yet?
The Working Area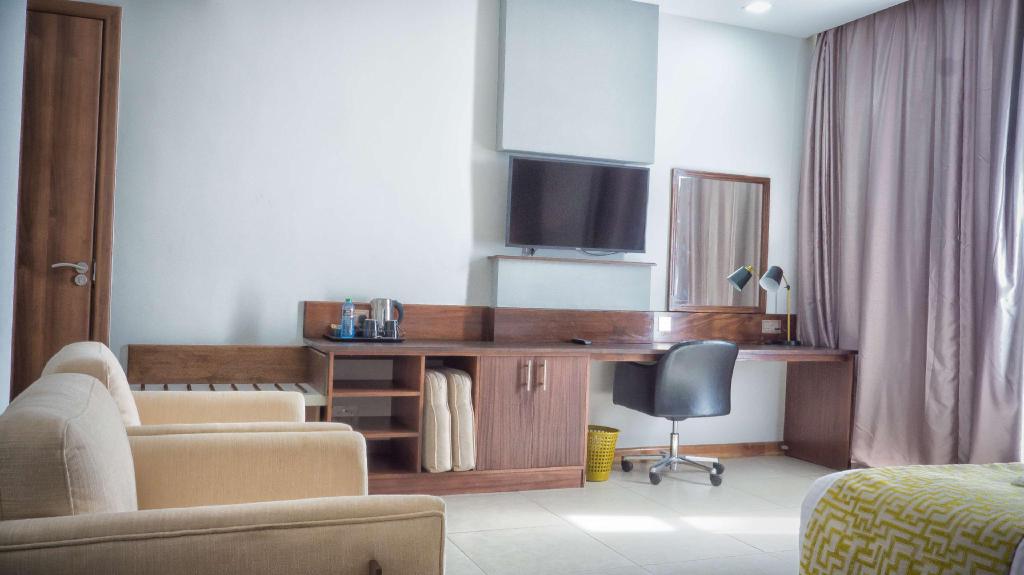 Accessible Rooms
I love a thoughtfully designed hotel. It's the little things that matter, right? Compared to other hotels, the Best Western Hotel may as well tick all the boxes. For instance, they even have 2 accessible rooms for the physically challenged. The rooms are wheelchair accessible, with walk-in showers, rails, and safety bars in bathrooms, raised toilets, and lowered vanity areas.
10 of the rooms open up to a balcony with striking views of the riat hills. Imagine waking up to the cool breeze with such sweeping views!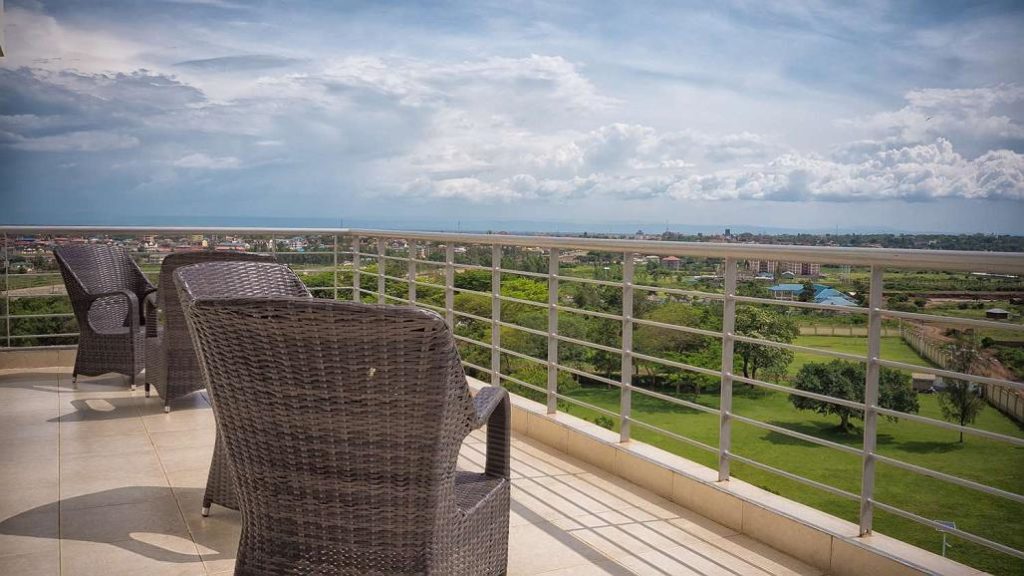 Deluxe Guest Room Balcony
Premium Service, A Touch Above the Rest
The Best Western Hotel prides itself on offering premium service. The staff is very helpful and friendly offering Seamless service at every touch point making sure your stay is memorable. Above all, your comfort is their interest.
The hotel has dedicated itself to offering seamless service to meet the needs of any guests. Here you get value for your money with bespoke, complimentary services such as express check-in and check-out, guest laundry, safe deposit boxes, babysitting, and even a doctor on call.
Restaurant and Bar
The hotel also has a main hotel restaurant, bar, and reasonably priced snack bar on-premises. The restaurant offers full service and sumptuous contemporary meals which incorporate African meals and heritage. Similarly, they have a fully stocked bar with a range of drinks if you'd like to kick back.
The hotel has tastefully furnished its dining area with beautiful decor and comfortable furniture for a great experience. Additionally, you can enjoy more than just dining. The great aesthetics enable you to create lasting memories with friends and family while enjoying the delicacies.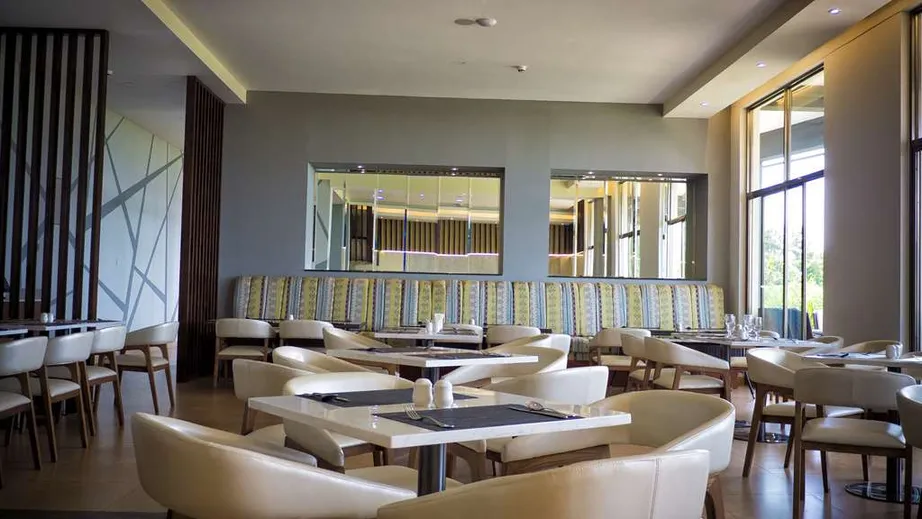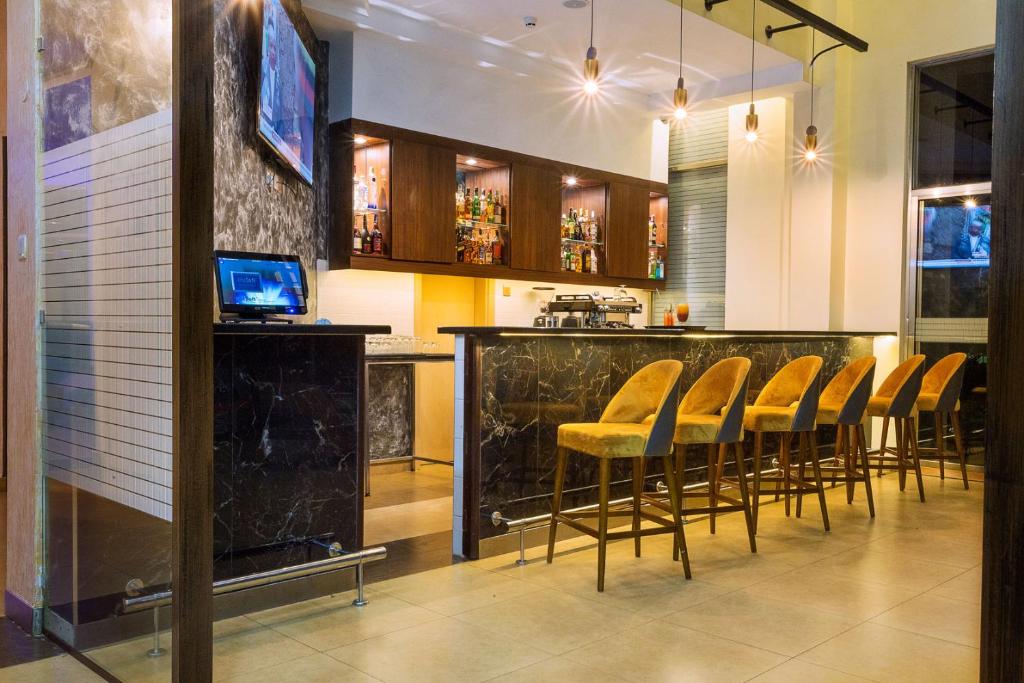 The Bar
A Home for Business
For guests on business travel worry not. At the Best Western Hotel, you not only enjoy leisure and luxury but also continue your business. How, do you ask? This is because the hotel has a complimentary 24-hour business center and computer rental service. The state-of-the-art meeting facilities host up to 100 delegates and have spacious breakout areas. And if you want to stay longer you can choose late checkout with a nominal fee.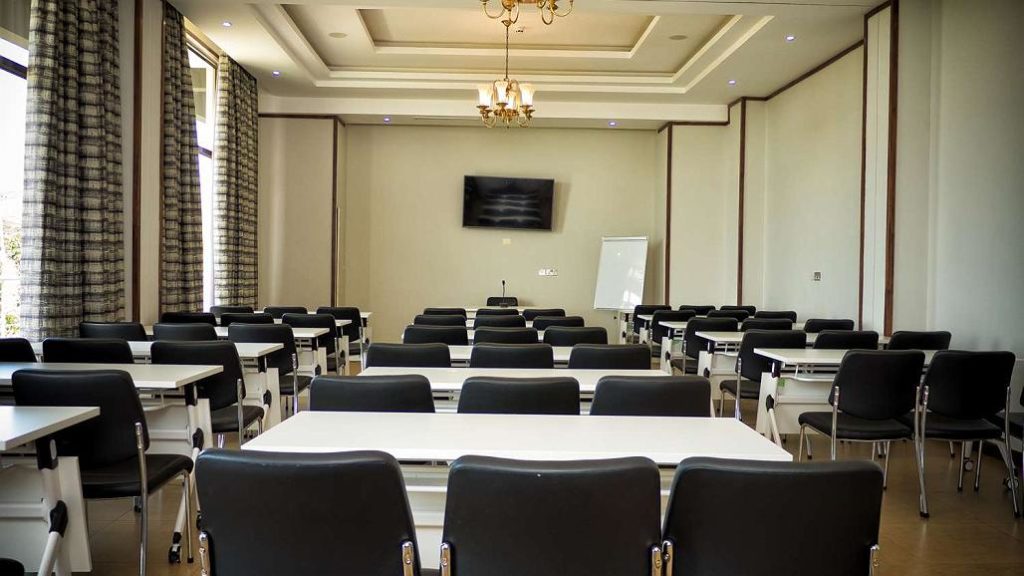 The Conference Room
Proximity to Tourist Attractions
If you are visiting Kisumu for leisure. The Best Western Hotel offers a vantage point to tour the many attractions Kisumu has to offer. At the hotel, you are in close proximity to the Kit-Mikayi, a unique rock formation, Kisumu Museum, Hippo Point, a beautiful spot for watching hippos, Kisumu Impala Sanctuary, home of Impala, Sitatunga antelope, cheetah, buffalo and big cats, Abindu Cave which offers the point offers an excellent view of Lake Victoria and Kisumu Town and Kanyakwar Hill.
Here are a few more places you can add to your Kisumu itinerary.
What more could you ask for? If you are looking for a hotel with an extra touch of luxury and service you have your best bet. Make your booking at https://www.bestwestern.com/ and let us know how your stay was.
Have you signed up for Jambojet Rewards? Every time you fly Jambojet, you are able to accumulate points that can later be redeemed for flights.
---