We are back this time with a review of CityBlue Creekside Hotel. Make room for one more entry on your bucket list. Ever wanted to explore the coastal city of Mombasa but are often held back by accommodation options? We know how stressful that can be, You have your mood board all filled up with amazing pictures of the old town, ocean views, and your outfits figured out but your accommodation budget doesn't fit the bill! Well, worry no more! We bring you a guide to CityBlue Creekside Hotel and Suites that is kind to your budget and offers promises of excellent quality. Want to know more? Buckle up and let's discover this gem.
Personally, I had not heard of CityBlue Creekside Hotel until I attended the launch of a Jambojet and the Kenya Tourism Board partnership to maximize domestic travel during the international travels low season. This campaign offers an all-inclusive flying packages that includes discounted air tickets and accommodation to all destinations Jambojet flies to. Click here to find more hotels participating in the Magical Kenya Travel Deals.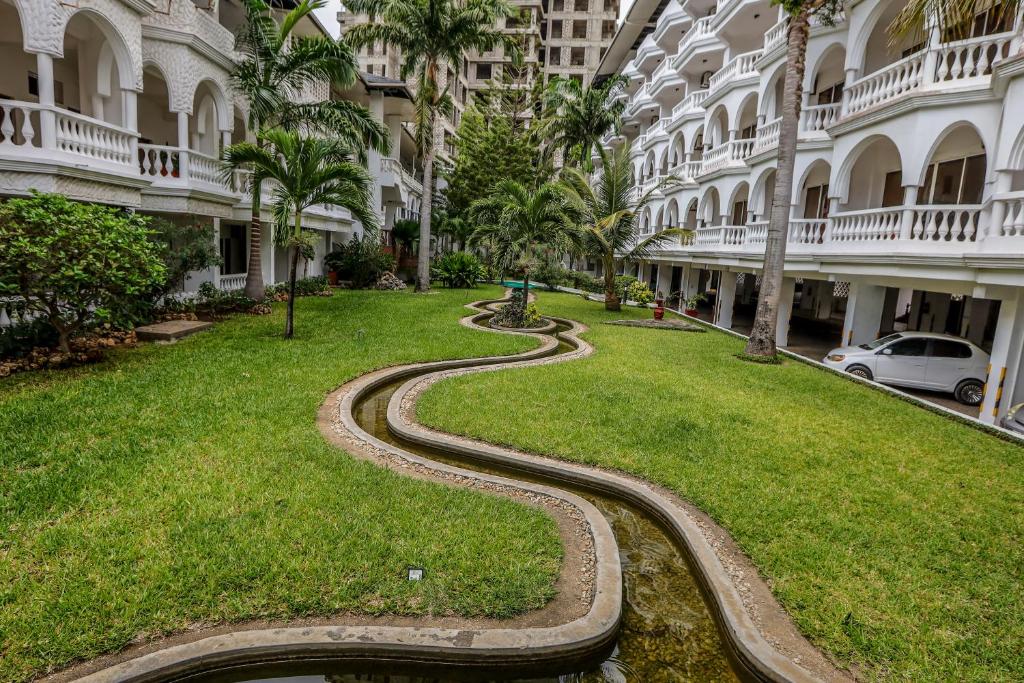 Location
CityBlue Creekside Hotel is a budget accommodation hotel that is located about 1.3 km from Mombasa City Centre, next to Nyali bridge. Yes, you read that right! Just imagine the convenience of that. But wait there is more! CityBlue Creekside Hotel prides itself in being a sanctuary for both business and leisure travelers. What can a city hotel offer a leisure traveler, you ask? As its name suggests the hotel is located on the tidal Tudor creek one of the main water bodies separating Kenya's mainland from Mombasa Island. This places the hotel at the heart of Kenya's historical city of Mombasa and the confluence of both world, sea, and mainland. You can easily get to the hotel from Moi International Airport which is about 9.1 km away.
The Allure of the CreekSide
The CityBlue Creekside Hotel is in itself a part of the package. The massive establishment is a work of beauty, an imposing white washed 100 room hotel flanked by palm trees and inviting lush green gardens. It is expertly designed borrowing from the influences of classical Moorish architecture. Aside from the mostly white-washed exteriors, the interiors are fitted with exciting features including horseshoe arches and decorative tiles. Another outstanding feature of the hotel is its fascinating furnishings. From the furniture to the artpieces, the features breathe life into the spaces with rich colors and character.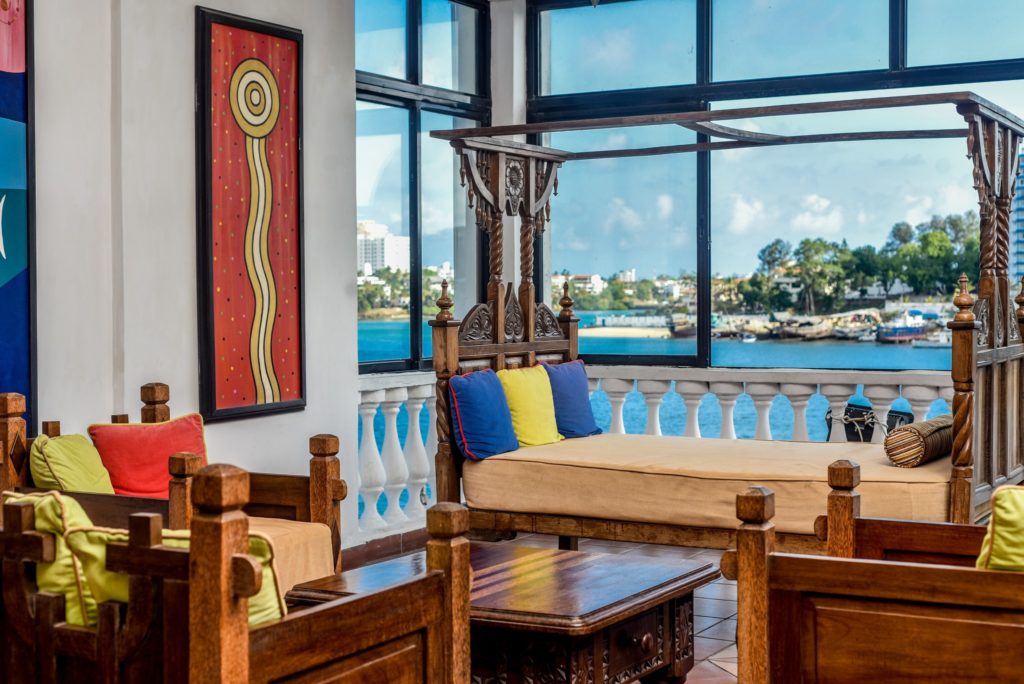 Discover Mombasa from City Blue Creekside
You wouldn't like to give up your views, would you? We know your views are not up for a bargain and we got you covered. The CityBlue Creekside Hotel sets the scene for the perfect vacation getaway. The vantage location on the creek provides unique views of the estuary of a river into the Indian Ocean which can be enjoyed from the pool garden.
From the hotel, the beauty of Mombasa Towns opens up in panoramic views of the Old Town and Fort Jesus. So whether you are traveling for business or for leisure with friends or family, or even on a honeymoon you cannot go wrong with the City Blue Creek Side Hotel.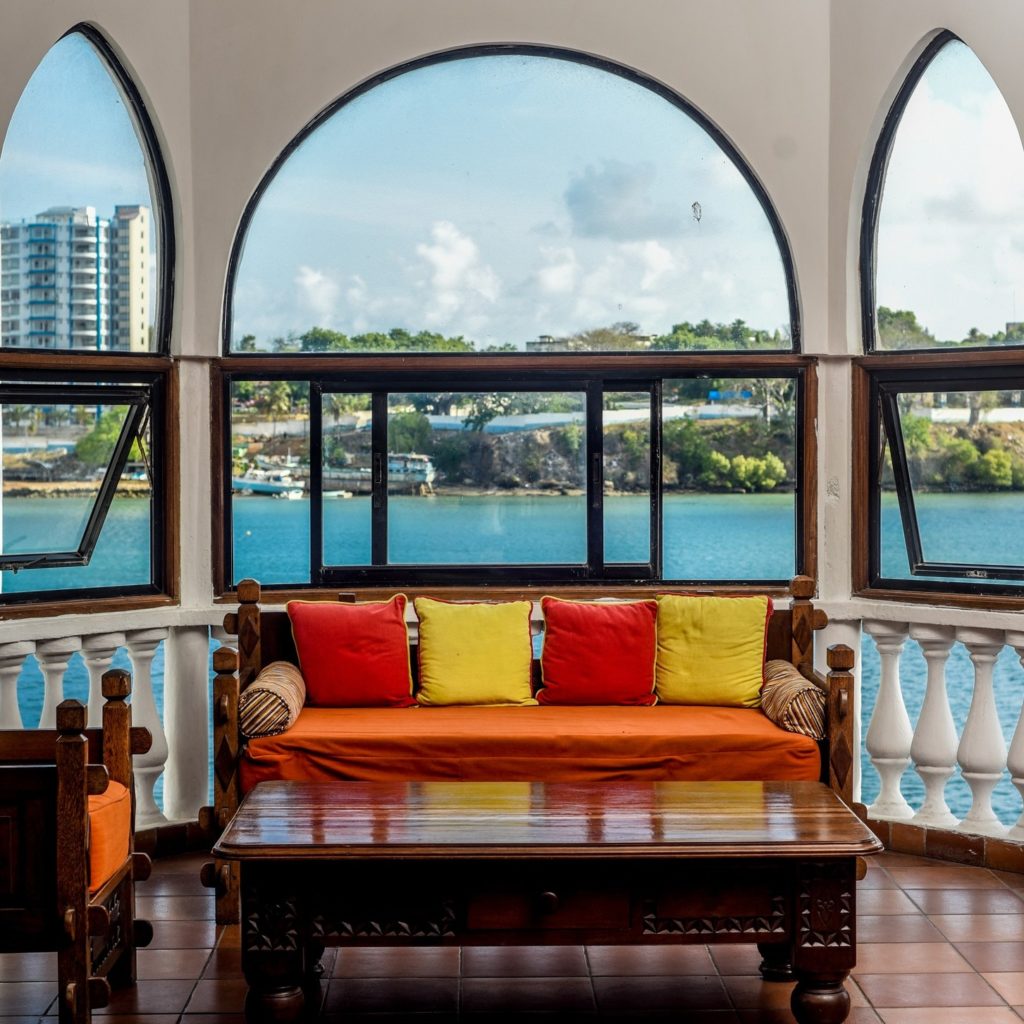 Accommodation Options at CityBlue Creekside Hotel
CityBlue Creekside Hotel is committed to offering comfort for both its leisure and business travelers. When you think of comfort you definitely think of the accommodation options, right? So let's get you booked in, shall we? The hotel features 100 modern rooms, with great views of the creek. All rooms are quite spacious and cozy to ensure you experience the best stay.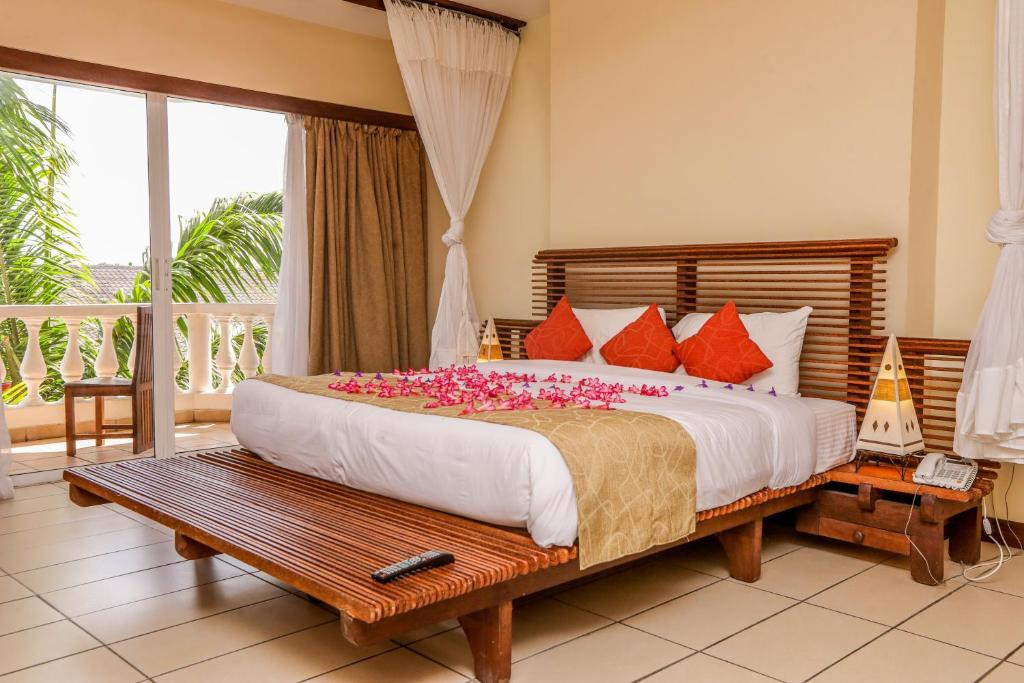 The rooms blend perfectly the aesthetics of luxury and comfort with simple but impeccable interiors. Accommodation options at the hotel come in 4 room types: the Deluxe Room with Creek View, Deluxe Room with Garden View, Standard Twin Room with Garden View, and the Superior Room.
The Deluxe Room with Creek View is a spacious double room with a balcony and sea views. This room also offers satellite TV, a minibar, and an en-suite bathroom.
The Deluxe Room with Garden View is a suite that features a balcony with garden views, a kitchenette, dining area, lounge area, and an en suite bathroom. It also has air conditioning.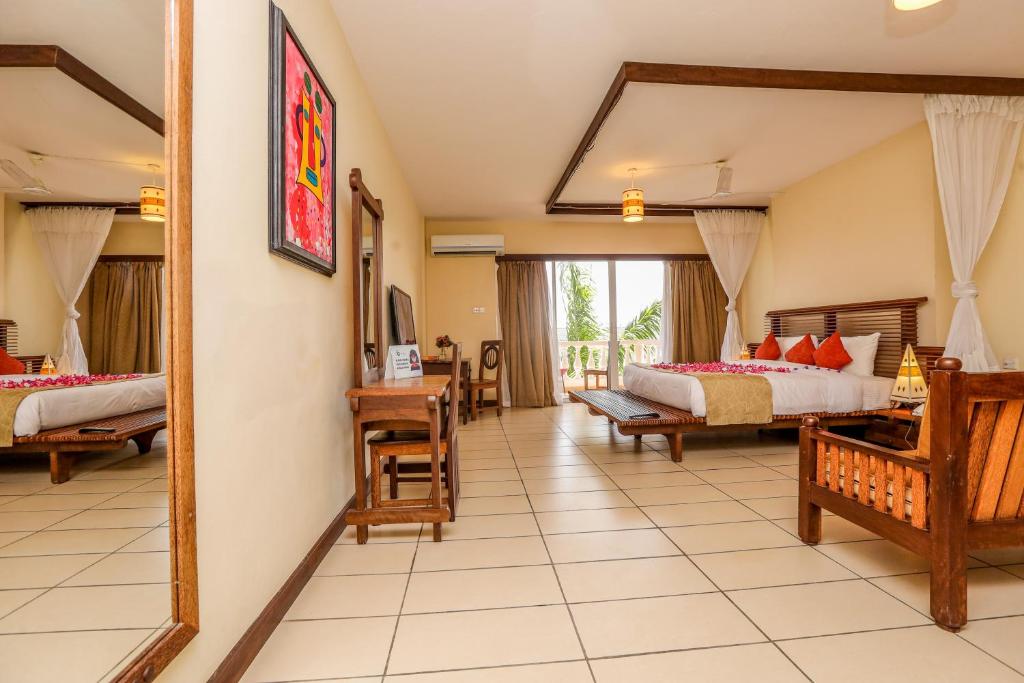 The Standard Twin Room with Garden View is a soundproofed room with a balcony and double beds. While the superior room is an air-conditioned suite that features an open-plan kitchenette, dining and lounge area with a balcony, garden views, and an en suite bathroom. The hotel also offers laundry, dry cleaning, ironing, and daily housekeeping services.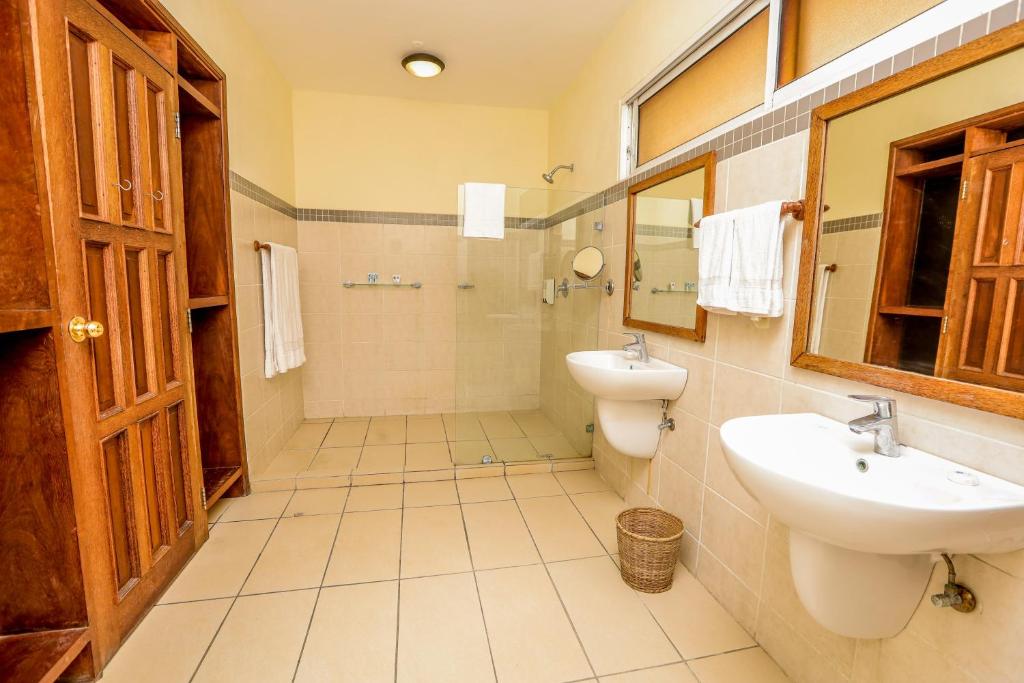 Enjoy Delectable Meals
Nothing beats enjoying the warmth of the African sun while relishing a cool breeze and amazing views! And that is exactly the deal you get when you stay at the CityBlue Creekside Hotel. The hotel has two hotels that serve up cuisines inspired by flavours in fine dining, warming comfort food, and great tastes from around the world. Not only are the meals finger-licking but also fairly priced. The Bar at the hotel allows you to select a cocktail and enjoy a session with friends or family. Enjoy a buy one get one cocktail if you order at the happy hour!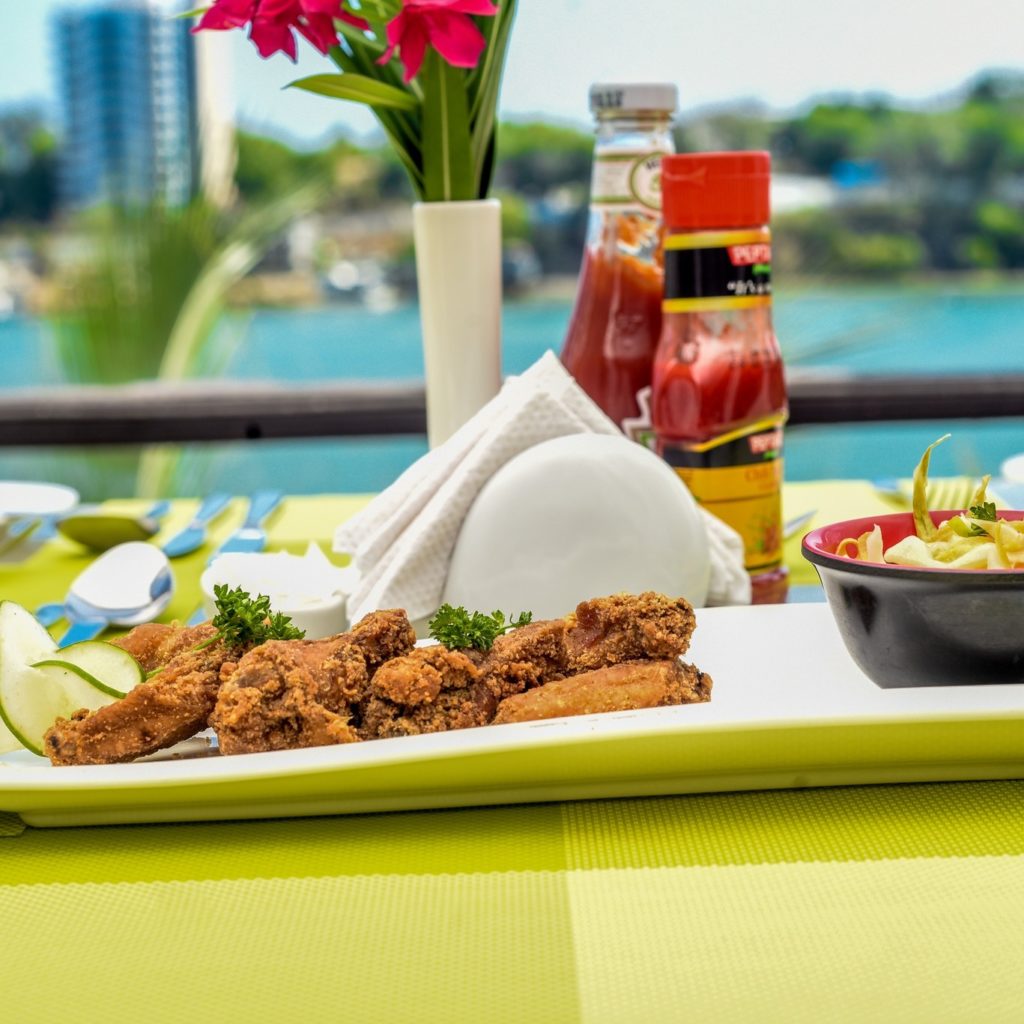 Business Events & Conferences
You don't need to break a sweat to keep that work-life balance! Stay at the CityBlue Creekside Hotel and enjoy the flexibility of private meetings and rest away from the bustle of a busy venue fitted with all the facilities for a smooth workflow. Both conference facilities offer state-of-the-art conferencing equipment and one-of-a-kind services with a maximum capacity of 300 people.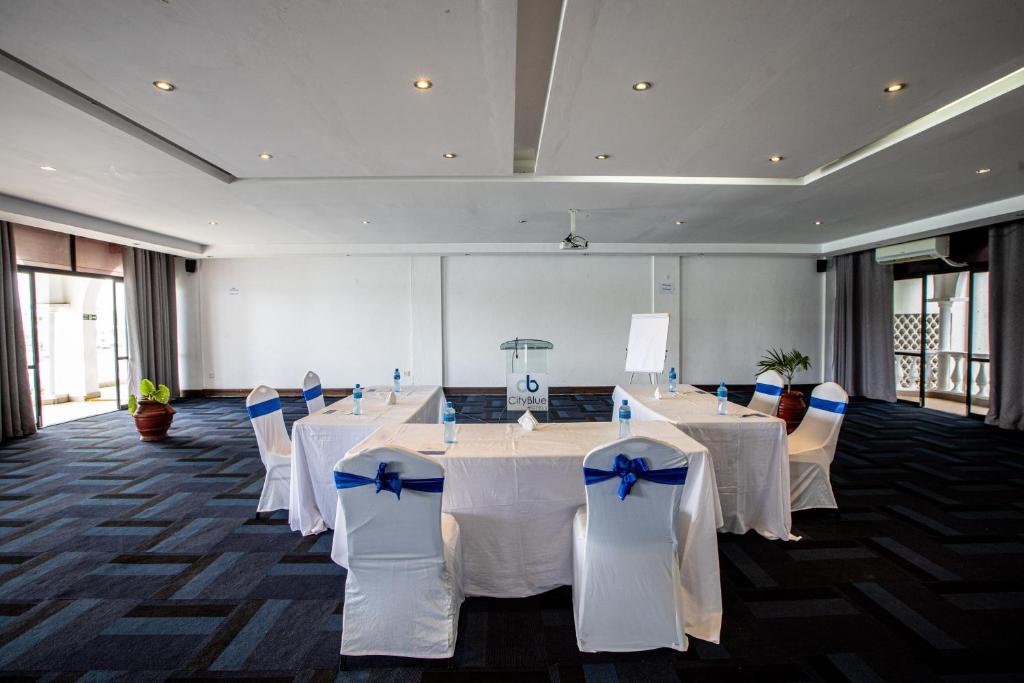 With 2 conference rooms and two banquet halls for any occasion at the heart of Nyali, your options are endless. Not only can you keep your business matters going you can also host an intimate party at the lush event gardens. So whether you are a business owner looking for a venue to host your next business event or looking to have a good time, you can do it in the comfort of the same location.
There you have it, a recommendation for the best budget accommodation in Mombasa. Book your stay and let me know what you think.
Other facilities available at the hotel include a well-equipped gym, an outdoor pool and a banquet hall for any occasion.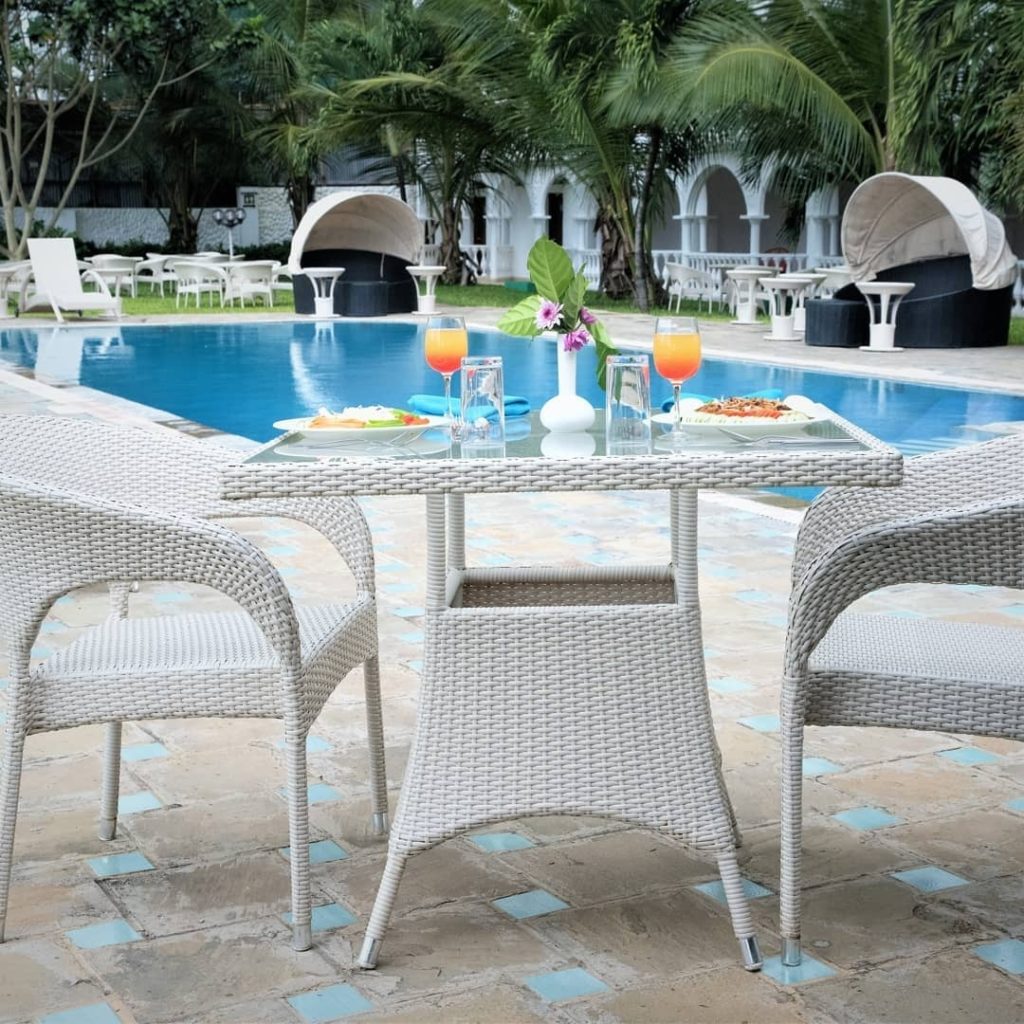 For reservations and inquiries, call us at +254 702 500 900 | +254 738 666 600 or email reservations.creekside@citybluehotels.com. See more about the hotel here.
---